Monday - Thursday 10am - 6pm , Friday 10am - 8pm, Saturday 10am - 6pm , Sunday 12pm - 5pm - ORDERS OVER $99 GET FAST FREE SHIPPING IN CANADA
Login
Log in if you have an account
Dont have an account? Register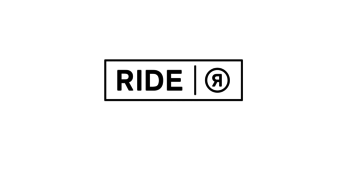 Ride
Founded in Redmond, WA. in late 1992, RIDE hit the market with only four board models and a vision - to create a snowboard company "for the people" built upon technical innovation, superior quality and "selling the dream." With a team of top pro and up-and-coming riders, a strong product line, a zealous ad campaign and quite a bit of hard work, the first few years were a success.
In order to meet the growing demand of snowboard and skateboard-influenced clothing, in 1994, Ride launched an outerwear and streetwear line under the brand name Cappel Clothing. Today, this line has evolved into a far more technical outerwear line, providing a phenomenal fusion of street fashion and snowboard function known today as Ride Snowboards Outerwear. The Cappel series has since made its triumphant return in the 05/06 collection of Ride Outerwear.
Shortly after relocating to Preston, Washington in 1995, RIDE launched the Preston brand of snowboard bindings. RIDE's proprietary technology made Preston Bindings one of the best-known binding names in the industry. Eventually incorporating the Preston name into the RIDE line, today RIDE Bindings are the market share leader in aluminum bindings and continually lead the charge of lightweight durability, mobility and response.
In conjunction with the Preston brand, the snowboard boot category for RIDE also planted its roots in 1995. From fairly meager beginnings, the RIDE Boot program has grown into its own and has become an award-winning collection. Today, with revolutionary design features such as our In2grated Construction with Body Active Intuition Liners, RIDE boots are the lightest weight, shortest-length performance boots on the market, hands down.
Also in 1995, Ride acquired the most respected snowboard manufacturer in the world, Thermal Snowboards Inc. of Corona, California. Later known as Ride Manufacturing, the facility used state-of-the-art computer technology, aerospace engineering, aircraft-grade tooling and other leading-edge techniques to design, test and manufacture the most advanced snowboards on the market. Today, Ride Manufacturing has expanded into a new facility in Asia, doubling its manufacturing space and equipment arsenal. Ride's snowboard program continues to design industry-leading snowboards utilizing its Thermal Construction Technology process and which feature unique performance innovations like Cleave Edge™, Slimewalls® and Carbon Array power distribution. Taking tech's to the next level, Ride now incorporates additional "innoventive" technologies such as Membrain™ topsheets, Pop Rods™ and Pop Stixs™.
Recently relocating to Seattle, WA., RIDE has never strayed from our original goal of technical innovation, superior quality and "selling the dream," and continues to maintain its distinctive brand identity within the snowboarding market. For RIDE, it's not about being the biggest ... it's about being the best at what we do and truly becoming a great snowboard company "for the people." Through the passion and dedication of all of RIDE's employees and global affiliates, RIDE has firmly established itself as a snowboard industry leader.