Monday - Thursday 10am - 6pm , Friday 10am - 8pm, Saturday 10am - 6pm , Sunday 12pm - 5pm - ORDERS OVER $99 GET FAST FREE SHIPPING IN CANADA
Login
Log in if you have an account
Dont have an account? Register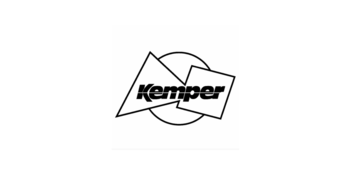 Kemper
KEMPER SNOWBOARDS
 
Kemper Snowboards was officially founded in 1987 by David Kemper who built the first boards in his garage in Ontario, Canada dating back to the winter of 1984/85. Once the brand started to gain momentum, Kemper moved its board production to a snowboard factory in Montreal, Canada for the 1988/89 snowboarding season. In 1989/90 the snowboard production moved to Austria.
Kemper Snowboards quickly became one of the biggest snowboarding brands in the industry at the time competing against Burton Snowboards, Sims Snowboards, and Barfoot Snowboards. The Kemper brand was best remembered for fully embracing snowboarding's neon period in both their snowboard graphics and their incredible range of funky outerwear.
In 1989 business was booming and Kemper had one of the best professional snowboard teams of the era. David Kemper eventually partnered with a windsurfing distribution company in Glendale, California called the Romney Group who added Kemper Snowboards to their portfolio of brands. During that time, David relocated to California to help oversee the business, team management, and the growing product line. In 1992, David sold his remaining shares of the company to focus on his college education.
By 1994 the company was sold to an in-line skate company on the east coast. A couple of years shortly after, Kemper Snowboards officially went out of business.
In the winter of 2018, Jib Hunt, a former professional snowboarder, relaunched the Kemper Snowboards brand. Prior to relaunching Kemper, Jib was the Design Director at Burton Snowboards for all of the snowboard gear, including jackets, pants, gloves, bags, and accessories for men, women, and kids for five years. Jib also held executive-level marketing positions for a handful of NYC-based, Saas adtech and martech companies where he helped grow billions of dollars of revenue pipeline through his demand generation efforts.
Combining his year's of experience in design, production, digital marketing, retail sales and 30+ years of snowboarding, Jib quickly established the Kemper Snowboards brand through social media channels and by reintroducing the original, classic Kemper snowboard graphics from the late 1980s and early 1990s on current-day snowboard shapes. With a focus on direct-to-consumer sales from the Kemper website and wholesale sales with key outdoor retailers, Jib was able to quadruple the business in year two.
In the summer of 2019, Jib moved Kemper's headquarters from the east coast to Park City, Utah to better position the snowboarding brand for growth and exposure within the Utah snowboarding scene.
Kemper Snowboards produces freestyle snowboards, park snowboards, powder snowboards, and splitboards for men and women.