Monday - Wedsday 10am - 6pm , Thurs - Friday 10am - 8pm, Saturday 10am - 6pm , Sunday 12pm - 5pm - ORDERS OVER $99 GET FAST FREE SHIPPING IN CANADA
Login
Log in if you have an account
Dont have an account? Register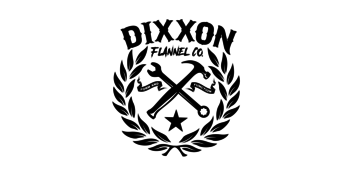 DIXXON
Established in 2013, Dixxon began with the goal of creating the world's best flannel. Growing up around motorcycles, skateboards and hardcore/punk music, flannels have always been a staple in our closets. But, like everyone else, we were tired of them not fitting well and then wrinkling, shrinking and fading after the first wash. We started with flannels but approach every other product with the same approach – classics redefined. 
Anatomy of a Dixxon Flannel:
Our signature D-Tech proprietary fabric does not wrinkle, shrink or fade. 
Designed with a longer body & sleeve length than other shirts on the market, which is a must have for those that ride.
Hidden collar-stay buttons to keep the collar held in place.
Center box pleat for better range of motion and extra comfort in the chest, back, and shoulders without affecting the size or fit.
Microfiber cloth inside the bottom left corner to easily clean your glasses, or devices, without affecting the look or design.
Hanging loop just above the neck label for easy hanging on most racks and hooks.
Mitered edge on the chest pockets and cuff ends for a tailored and designer finish.
Releases:
Due to the limited nature of our merchandise, it is not uncommon to find products on the website that are no longer available in your size.  
We produce most of our products on a very limited basis, and many of them are run only once. Over the years, this has led to our products being part of collections and are extremely sought after due to the quality, creativity, uniqueness, and again the limited nature.